Polygon Secure $100 Million to Boost DeFi
Polygon Secure $100 Million to Boost DeFi – Polygon, formerly known as Matic, is a protocol developed for building and connecting blockchain networks compatible with Ethereum. You will find improvement of user experience, community governance, and throughput among its principal tasks. Its work allows the interoperability of Ethereum-based blockchains to progress.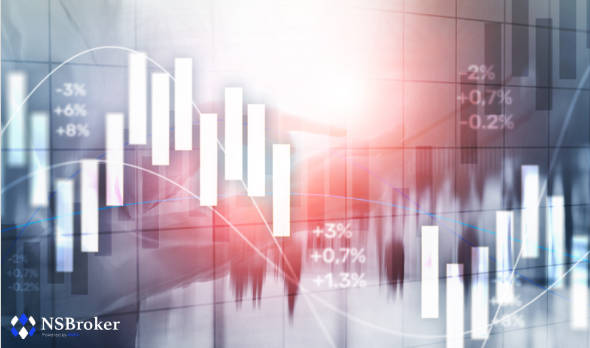 The project is now looking to attract more users to DeFi-related products and platforms. Given the fact that the fees on Ethereum have been rising, many potential traders ended up left out of being able to join DeFi.
DeFi is a form of finance based on blockchain that excludes any middlemen, such as exchanges, banks, and brokers from trades. Instead, the system operates on blockchain and smart contracts that ensure security and transparency of all transactions. Smart contracts run on open source software used by a community of developers.
The one major downside DeFi is criticized for is the fact the all transactions are irreversible. However progressive the technology is, there is no way to be 100% protected from cyberattacks, hacks, and simple mistakes in code. Nevertheless, once a transaction is processed, there is no way to trace it back and return it to the sender. This might be risky for any newbie entering the market considering the relative complexity of the interface of such platforms.
While many love the idea of smart contracts, many are still not sure about how safe and simple the transactions actually are. And, of course, some people simply prefer old-school trading. If you're one of these people, you might consider www.nsbroker.com worth checking out. Especially considering that Polygon is only just starting to make DeFi more accessible, it might be worth sticking to brokers and exchanges for now. Within the following year, considerable changes are to be made which can create perfect opportunities to switch to decentralized platforms. But they are yet to come.
The fund of $100 million is to be spent on supporting the DeFi ecosystem in order to ensure higher accessibility for all users.
Over the past year, decentralized finance's popularity has increased dramatically. While the first mention of DeFi took place back in 2018, 2020 was the year the public rushed to the new opportunities it offered. In June of 2020 already, over a billion dollars were circulating on DeFi. At the moment, it is over $65 billion and counting.
The rise of DeFi's popularity is particularly the reason behind the increase of Ethereum transaction fees. While it is a great indicator of the industry's promising prospects, it causes a lot of inconvenience due to the cost of each Ethereum transaction.
While the fee prices are not being changed at the moment, Polygon is looking to shift the situation on the market with its fund. The DeFiforAll fund will be used to support the DeFi ecosystem during the next 2-3 years. The will allow for the introduction of decentralized products and platforms to a much larger audience. The Polygon COO has stated that they are committed to making the decentralized industry affordable and available to millions of new users.
The fund will be used to further build and develop an interconnected ecosystem of DeFi protocols. This step makes a lot of sense considering the pace of growth of the number of active users on Aave and Curve. Both are protocols that migrated to Polygon along with their client bases a while ago. Considering the impact Aave had on the industry and its development, this says a lot about the potential of Polygon for the future of DeFi.
After having rebranded from Matic to Polygon, the network has experienced significant growth in user activity and transactions. As a result, the price of MATIC (a non-mineable token) has reached its all-time high at $0.87 this April.
Anda Terbantu artikel ini? Silahkan bergabung dengan centerklik di Twitter dan Google+.
Register Now:

TOP 10 Hosting

Dapatkan Hosting Murah dengan Kualitas Terbaik. For Serious Blogger! View Deals

Niagahoster
Rp.26.000/Bln
Free Domain, Unlimited Space & Bandwidth
Get Host
IDCloudhost
Rp.30.000/Bln
Free Domain, Unlimited Space & Bandwidth
Get Host

Bluehost Hosting
$2.95/Month
Free Domain, Unlimited Space & Bandwidth
Get Host

iPage Hosting
$1.99/Month
Free Domain, Unlimited Space & Bandwidth
Get Host

SiteGround Hosting
$3.45/Month
Free Domain, Unlimited Space & Bandwidth
Get Host

Hostgator
$3.95/Month
Free Domain, Unlimited Space & Bandwidth
Get Host